Home Inspector Resources
Links to other valuable resources...

Hands-down this is the best internet-based, computer-generated inspection report format I have come across.

Another great source for inspection-related books and materials.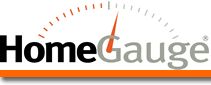 HomeGauge is a software-generated inspection report system that eliminates the need to learn database software or MS Word. A number of ProSpex subscribers use HomeGauge and are pleased to report that it works well for them. If you would like to speak with a long-time HomeGauge user, you can contact ProSpex subscriber Dennis with Homeland Home Inspectors at (866) 643-3131 and he will be glad to share his experience with you. You can visit the HomeGauge website at www.homegauge.com or just click on the HomeGauge logo on this page.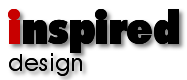 This is the website of Weston Eden, the individual who designed the ProSpex website. Weston is easy to work with, his prices are fair and competitive, and he gets things done when he says he will. You can't ask for more than that.
www.eifs-stucco.com – This is the website for Ron Huffman's company, ESEC (EIFS, Stucco, & Exterior Consultants, Inc.). I have known Ron since 1989 when he first became a home inspector. Ron is both an excellent resource and an encyclopedia of knowledge and information when it comes to Exterior Insulation and Finish Systems (EIFS) as well as other stucco products and applications.
www.nadra.org – This is the website for the North American Deck ands Railing Association. Their "Manual for the Inspection of Residential Wood Decks and Balconies" is an essential guide for every home inspector. Go to their website and click on "Articles, News and Info" in the left-hand column. This will take you to the page where you can find the manual. Click on the title of the manual and the order form page will appear.
www.inspectorsjournal.com – This website and its free forum are top-notch resources for home inspectors.
www.stevenflansburglaw.com - This is the website for Steve Flansburg. Steve is a Colorado attorney who has been working with home inspectors for twenty years and has a comprehensive understanding of their needs. He's a great resource for general home inspection legal information, especially for Colorado inspectors.
www.dearbornhomeinspection.com – A great source for home inspection-related books and other media.
www.electrical-contractor.net – A good source of information on electrical inspection, photos, discussion boards.
www.pmengineer.com – A good source for some HVAC-related technical information
www.mikeholt.com – A top source for electrical system information, publications, and discussion board.
www.achrnews.com – A source of HVAC information, much of it commercial systems but still quite informative.
www.reevesjournal.com – A useful plumbing and HVAC information site.
www.terrylove.com – This site has several interesting discussion boards.
www.polybutylene.com – Industry information regarding PB piping.
www.theplumber.com – Another good site for plumbing information.
www.cpsc.gov – The website for the United States government Consumer Product Safety Commission – a lot of potentially useful and informative publications, many can be downloaded.
www.gpoaccess.gov – The site for the United States government printing office.
www.roofhelp.com – A good site for roofing information.
www.nrca.net - The website for the National roofing contractors Association - click on "Consumer" on left side of the page.
www.asphaltroofing.org – Another good source of information on asphalt roofing.
www.sicarius.typepad.com – An interesting site for information on computer and office ergonomics.
www.heatinghelp.com – This is Dan Holohan's site. Dan is, hands-down, the most knowledgeable individual in the country when it comes to wet heating systems. He has authored numerous books and has a wicked sense of humor. You can't go wrong with Dan.
www.woodheat.org – Some useful information for wood-burning appliances.
www.masonryinstitute.org – A good source for masonry information.
www.bia.org – No, not the Bureau of Indian Affairs. This is the website for the Brick Industry Association.
www.westile.com – One of the largest manufacturers of tile roof covering products.
www.metalroofing.com – A source of information on metal roofing materials.
www.carlisle-syntec.com – A very large manufacturer of elastomeric roof covering materials.
www.duro-last.com – A large manufacturer of membrane roof covering material.
www.iaei.org – The International Association of Electrical Inspectors
www.iapmo.org– The International Association of Plumbing and Mechanical Officials
www.iccsafe.org – The International Code Council, responsible for the International Residential Code, The International Building Code, The International Plumbing Code, etc.
www.nfpa.org – The National Fire Protection Association. They write the National Electrical Code.
www.ashi.org – The American Society of Home Inspectors. The oldest national organization for home inspectors.
www.nahi.org – The National Association of Home Inspectors. This is another national home inspectors association.
www.nachi.org – The National Association of Certified Home Inspectors. The most recently organized national organization for home inspectors.
www.creia.org – The California Real Estate Inspection Association. This is a California organization that has been in existence for a long time and which offers a lot of useful information.
www.inspect-ny.com – This site belongs to Dan Friedman. I met Dan when I was on the ASHI National Board of Directors. Dan's knowledge regarding inspection issues is truly encyclopedic. His website is chock full of useful information – sometimes a lot more than you bargained for. But that's Dan, thorough.