ProSpex

SM

Seminar Series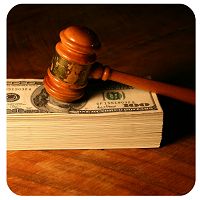 PROSPEX offers a comprehensive series of home inspection seminars as part of its commitment to expanding home inspectors' knowledge and to improving their technical, report writing, and speaking skills.
The PROSPEX home inspection seminar series provides the members of national and international home inspector associations and their local chapters with interesting and powerful information on both business and technical topics as well as on report format assessment and report writing.
The PROSPEX seminar series offers two-hour, four-hour, and all day programs on business, marketing, and technical aspects of home inspection. All the seminars are taught by Kevin O'Hornett and Roger Hankey.
To learn how PROSPEX seminars can help your chapter or organization, please contact PROSPEX .
Seminar Leaders
| | |
| --- | --- |
| | |
Kevin O'Hornett Nicknamed "The House Whisperer" by his students when he taught home inspection at Arizona SunTech, Kevin has been involved in residential, commercial, and industrial building inspection as an inspector, instructor, lecturer, author, expert witness, and consultant since 1983. He has been president of the Rocky Mountain Chapter of ASHI® and the Rocky Mountain Chapter of the American Association of Radon Scientists and Technologists®, served on the National ASHI® Board of Directors, chaired the ASHI® Education Committee, and lectured in both the U.S. and Canada. A retired member of ASHI®, he is a member of the International Code Council and has been certified by the ICC® as a "Building Inspector"" and a "Uniform Building Code©" Inspector." He is a member of the International Association of Electrical Inspectors®, The International Association of Plumbing and Mechanical Officials®, and the National Fire Protection Association®. He currently resides in Arvada, Colorado where he owns and operates PROSPEX , a company that provides consulting, resource, education, training, and support services for home inspectors by annual subscription.
Roger Hankey has been a home inspector since 1975 and has taught at ASHI® conferences in 1987 & 1988 and at ASHI® and chapter seminars around the US. Roger is a recipient of the ASHI® President's award (1989) for his work chairing the ASHI® Standards Committee. He is a past-president of the Heartland Chapter and served on the ASHI® Board of Directors (1988–1993). Roger is the 2007 Co-chairman for state affairs of the ASHI® Legislative Committee. Roger has inspected in 22 states, and is a specialist in cold climate housing, report writing, and the ASHI® Standards.
Testimonials
"I sat in your seminar on the importance of keeping the inspection contract, the inspection, and the inspection report linked and felt naked. I've been a home inspector for twenty-one years and I realized that I've been taking the wrong approach all that time. I'm just plain lucky that I haven't wound up in court. Your seminar completely changed my approach to my work."
- ASHI Inspection World 2008 Seminar Participant
"Your seminar on central, split system, air conditioning systems and heat pump systems made simple and understandable what others had always made complicated. Now I 'get' it." - ASHI Heartland Chapter Seminar Participant
"Electrical systems have always been my weakest area. I learned more in your seminar on electrical system grounding and bonding than I've learned in all the other seminars and classes on electrical systems I've attended. Thanks for your humor and patience."
– ASHI Southern Colorado Chapter Seminar Participant
"I sat in your seminar on the importance of keeping the inspection contract, the inspection, and the inspection report linked and felt naked. I've been a home inspector for twenty-one years and I realized that I've been taking the wrong approach all that time. I'm just plain lucky that I haven't wound up in court. Your seminar completely changed my approach to my work."
- ASHI Inspection World 2008 Seminar Participant